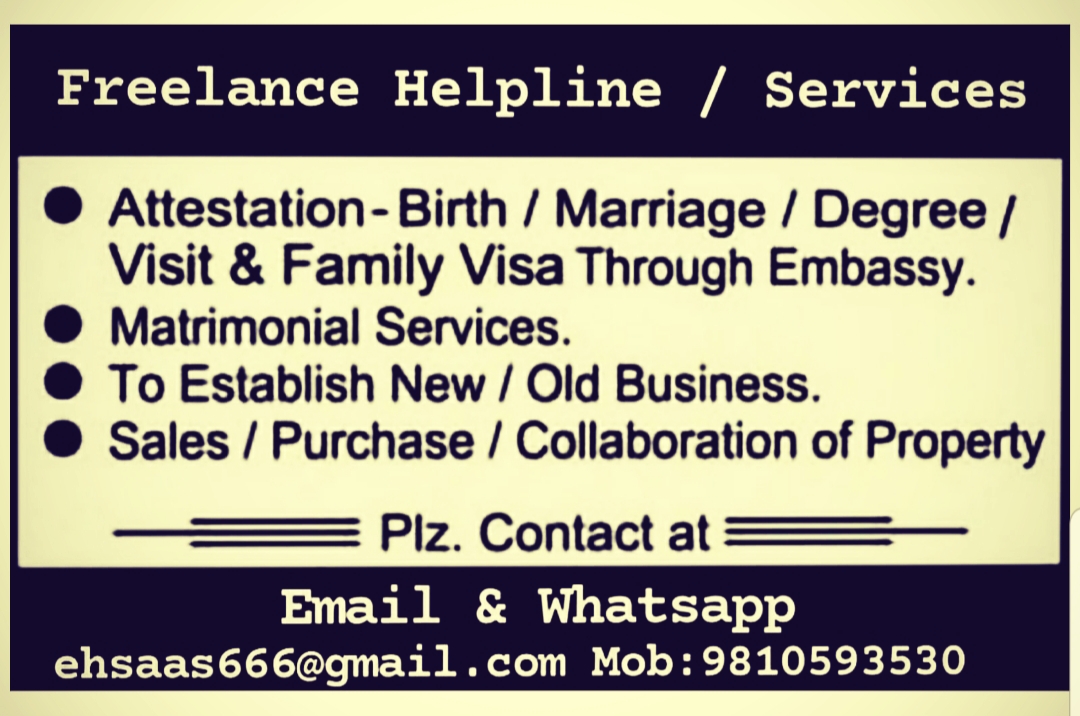 When Vinod Dua, pioneer in Hindi TV journalism, mesmerised Okhla audience in Guftgu
When the news of death of veteran journalist Vinod Dua splashed many mourned his death at the age 67 with some Okhla netizens sharing his photos and many recalling the day when he had visited Okhla to deliver lecture at Guftugu.
Journalist Wasi Imam, who attended that event years ago in pre-Covid days, said he was a pioneering television journalist and like other young journalists present at that event they were left mesmerised by his talk and many among them inspired to be like Dua.
While pay tribute to the veteran journalist on his timeline, Iqbal Ahmad, who used to organise the event at Tikona part wrote: "विनोद दुआ, आधुनिक भारत में धर्म, न्याय और सत्य के साथ खड़े होने वाले हिन्दी टेलिविज़न पत्रकारिता के भीष्म पितामह नहीं रहे."
Also, he shared a few photos of his visit to Okhla.
Dua died at 5 pm at the Indraprastha Apollo Hospital where he was battling chronic liver disease, the hospital said in a statement.
"He was admitted in the intensive care unit in a critical condition, and was monitored by a team of senior doctors. In this tragic time, our prayers are with his family and dear ones," it said.
Dua's daughter Mallika Dua used Instagram to announce the death of her "irreverent, fearless and extraordinary father".
"He lived an inimitable life, rising from the refugee colonies of Delhi to the peak of journalistic excellence for over 42 years, always, always speaking truth to power.
"He is now with our mom, his beloved wife Chinna in heaven where they will continue to sing, cook, travel and drive each other up the wall," she wrote on her Instagram stories.
The cremation will take place tomorrow (5.12.21) at Lodhi crematorium at 12 noon, she wrote.
Dua and his wife were admitted to a hospital when the second Covid was at its peak. He lost his wife, radiologist Padmavati 'Chinna' Dua, to the virus in June this year.
A pioneer in Hindi broadcast journalism, he started his career with "Yuva Manch", a programme for the youth on Doordarshan.
The election analysis he co-anchored with Prannoy Roy on Doordarshan in 1984 made him a household name among TV watchers.
He hosted the popular food programme "Zaika
India Ka" for NDTV. He also anchored "Jan Gan Man Ki Baat" for The Wire Hindi.
Mourning his death, Roy wrote on Twitter: "Deeply mourning the loss of Vinod. He was not just one of the greatest, he was THE greatest of his time. I have always said that: THE greatest. An amazing talent I admired and respected-and from whom I learnt a lot in the many years we worked closely together Rest in peace my friend."
Dua studied English literature at Hans Raj College and later obtained his master's degree in literature from the University of Delhi.
Over years, he won several awards, including Padma Shri for journalism in 2008. Also, he received the Ramnath Goenka Excellence in Journalism Award.