Advertisement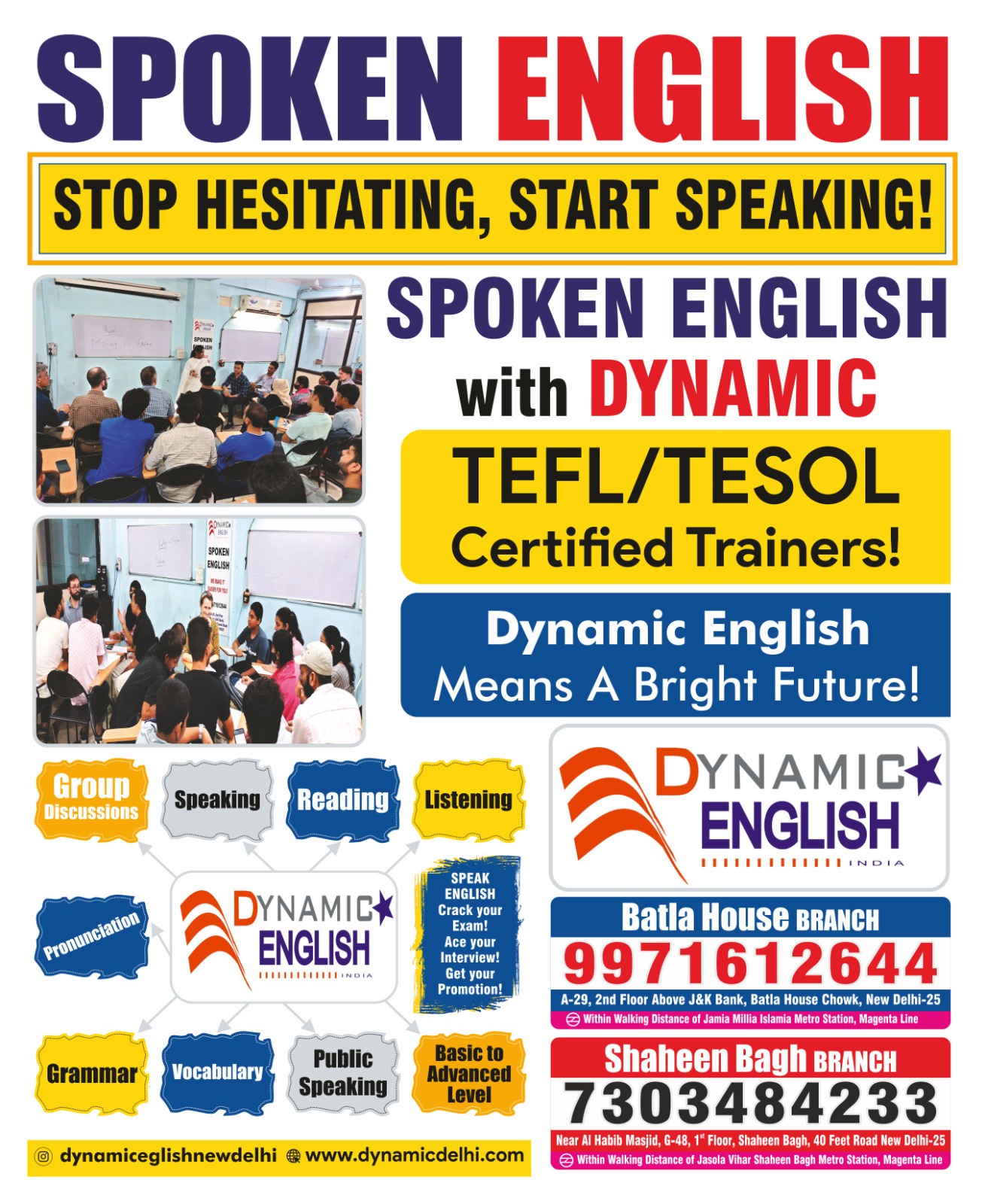 Kejriwal inaugurates School of Specialised Excellence in Bawana, when will Okhla get one?
Chief Minister Arvind Kejriwal inaugurated the 35th Dr B.R Ambedkar School of Specialised Excellence of Delhi in Daryapur Kalan, Bawana, today. The school, equipped with state-of-the-art facilities, aims to provide exceptional educational opportunities to the children of rural Delhi. The School of Specialised Excellence stands as a testament to the Delhi Government's commitment to revolutionise the education system and provide the best possible learning environment for students. Boasting 50 high-tech classrooms, 8 labs, 2 libraries, lifts, staff rooms, and offices, this institution sets new standards for educational infrastructure. There is also a fully air-conditioned multi-purpose hall with a seating capacity of 200 persons in the school.
Advertisement F
Save community journalism by paying Rs 500, 1,000 and more.
During an emotionally charged address, Kejriwal shared heartfelt stories of former Education Minister Manish Sisodia's dedication and vision for the children of Delhi. The Chief Minister expressed his gratitude towards Sisodia's tireless efforts and emphasised that the School of Specialised Excellence is a realisation of his dreams. He further shed light on the challenges faced by Sisodia, stating that he was falsely implicated in a fabricated case by the BJP. The Chief Minister firmly believes that if it weren't for Sisodia's unwavering commitment to building world-class schools, such targeted actions would not have been taken against him.
On the occasion, Kejriwal also expressed his gratitude to the country for providing him with an excellent education and stated his intention to reciprocate by ensuring that every child receives the best possible education. He also announced plans to seek feedback from parents to further improve the education system and meet their aspirations.
Education Minister Atishi commended the strides made by the Delhi Government in transforming the education landscape. She stated that even the best private schools pale in comparison to the quality of education offered by Delhi Government schools today. Our education revolution has empowered every child, giving them an opportunity to shape a brighter future for our nation, she said.
Addressing the gathering, the Delhi CM congratulated the people of Bawana for this excellent school in their constituency and said, "I have visited Bawana several times now, particularly during the election of Shri Jai Bawana and the ones after that as well. Whenever I visited Bawana previously and interacted with the residents in the area, they would all say that the girls' school in the area has been in a bad condition for a long time and would ask me to get it fixed. Today this promise will be completed. Not just this but a double promise made to the people will be fulfilled today. You are not getting one school, but are getting two schools instead. One of them is the Ambedkar School of Specialised Excellence (ASoSE). There are only 35 such schools across Delhi at the moment, and one of them will be located here in Bawana," he said.
The Delhi CM said that the initiative of the Delhi Government to create these specialised schools has been immensely successful and said that children drop out of popular private schools and get admission over here. "Over a lakh children apply to get admission here and eventually a few thousand manage to make it here. Children drop out of private schools to take admission here. Such is the demand for these schools," he said.
He also added that a second school here, which was earlier the girls' school in Bawana, will be getting a new building very soon. "For a few days now it will function from this school, and then the new school which is across the road and being built in an area of 5 acres, will be moved to that new building. We had promised one school to the people but have gone on to build two schools. That is how the AAP Government functions, we give the people more than what we promise," he said.
Arvind Kejriwal praised the facilities that will be given to the children in this new school. He said that he understood the importance of education as he himself had received good education when he was young. "I went to IIT-Kharagpur for my engineering degree. At the time I would pay Rs 32 tuition fees for an entire month. This is a very small amount. So, it means that the government was covering most of my tuition fees. So, it is the nation that paid my fees and made me an engineer. Therefore, I have taken the pledge to give back to the nation more than what I have taken. I will work very hard to give better education to the children in Delhi," he said.
He further said that as a student he studied in the best private school in Hisar in Haryana, and added that the school that he is inaugurating today is even better than that school. "Have you ever heard of air-conditioning in the libraries of government schools? But you can see it over here. This is the kind of school that I wanted to give back to the children of Delhi. I can see that our daughters over here are very excited to study in such a school and therefore I would like to congratulate them for getting admission in a school such as this," he said.
Kejriwal said as a Chief Minister of Delhi he has been interested in understanding the progress that India has gone on to make since it attained Independence in 1947. "However, I have noticed that there are other nations who attained Independence after us and yet have gone on to achieve a lot more. Take the example of Singapore. It prioritised education from the very beginning. Although other developmental activities took place in the country, education was their bedrock. This is because their belief was that if even one single generation is educated well, then it will be able to overcome poverty.
Giving the example of the educational revolution in Delhi under the AAP-led government, Shri Arvind Kejriwal explained that the children completing their education in government schools are going on to get admission in IITs and therefore they have the capacity to change the conditions of their household. "I'll give you an example to explain this change. There is a plumber who earns Rs 8000 as his monthly income. When his son completed his education from a government school in Delhi, he went on to get admitted in an IIT for a course in Mechanical Engineering. Now four years later when he completes his degree his starting salary will be Rs 2.5-3 lakh monthly. So, therefore by providing good quality education to this child, the poverty within one family suddenly goes away. So within a generation one family that has such a child moves away from poverty," he said.
He further said that if the politicians in India after Independence had prioritised education, then even by the 1970s a generation of children would have gone to good quality schools and therefore poverty could have been eradicated from India soon after. "If our children had been educated at the time, the roads and the bridges could have been built by them later. Nowadays, we hear government's say that they do not have the funds. Every government has adequate funds in its kitty, it only has to decide what it needs to prioritise. It is not as if the Delhi Government has more funds as compared to other states. But our priorities were always clear. We wanted to educate our children and help them in eradicating poverty within their families," he said.
The Delhi CM said the government schools in Delhi will work to further improve the facilities and said that soon suggestions will be taken from the parents of the children studying over here. "We will send a feedback form to all the parents through the children. We believe that the suggestions of the parents will go a long way in making things better for their wards. In English, there is a proverb that says 'The wearer knows where the shoe pinches'. So we will incorporate the suggestions made by the parents and I'm sure this will make life better for their students in school," he said.
While congratulating the children and their parents on the inauguration of the new ASoSE in Bawana, Atishi said: "Every time we visit to inaugurate a new school, we find it more magnificent than the last one inaugurated. Many times when we look at the old pictures of the same school, we are unable to believe that such a commendable change has been brought in just 8 years. Just 8 years ago, Delhi government schools were in an extremely dilapidated condition. As soon as someone entered the school, they had to bear the stench of the toilets. There were no desks and benches in the classrooms. Blackboards, windows, and fans in the classrooms were broken or missing. But today, when you enter the building of this school, I can proudly say that no private school in Delhi is as magnificent as Delhi government school. This school is one more addition in the list of magnificent Delhi government schools."
She added that it is with the vision of CM Shri Arvind Kejriwal and the architect of the Delhi Education Revolution, Shri Manish Sisodia, who turned their dream of providing quality education to the students of this school into reality. Even amidst the dilapidated structure of Delhi government schools, they saw a dream that one day our schools will surpass private schools. They had a dream that whenever our children enter the Delhi government school, they will feel as proud as their counterparts studying in any other private school. They will never look down on themselves. Today, we are seeing the result of the same manifestation of these two individuals.
The Education Minister said: "Today, our schools are surpassing private schools not only in academics but in every other field. Be it the board results, results of IIT JEE-NEET, performance in sports, or any other field, our children are performing much better than students in private schools. When every child is given the opportunity to showcase their talent, they work hard to improve it. It is not true that only children of wealthy parents have talents. Every child has one or the other talent; they just need an opportunity to showcase it."
She added that children might be interested in dance, art, music, theatre, academics, or anything else. To nurture these talents, the Delhi government is conducting Masti Ki Pathshala at various locations. "Yesterday, I visited a school at this summer camp, and a student said that she wanted to learn Kathak for a long time but due to the barrier of fees, she was not able to join any classes. But today, that girl is not only learning English, Hindi, and Maths in a better way but also fulfilling her dream of learning Kathak from the best instructor. The credit for providing such an opportunity goes to Kejriwal," said Atishi.
Concluding her speech, she said, "Today, on the occasion of the inauguration of one more state-of-the-art Delhi government school, I want to congratulate all the people and children of this area and also every other child in Delhi who got an opportunity to learn better from the Delhi government schools. Newly built Delhi government schools have given an opportunity to every child in Delhi to do better not only for themselves but also for the nation and take it on the path of progress."