Advertisement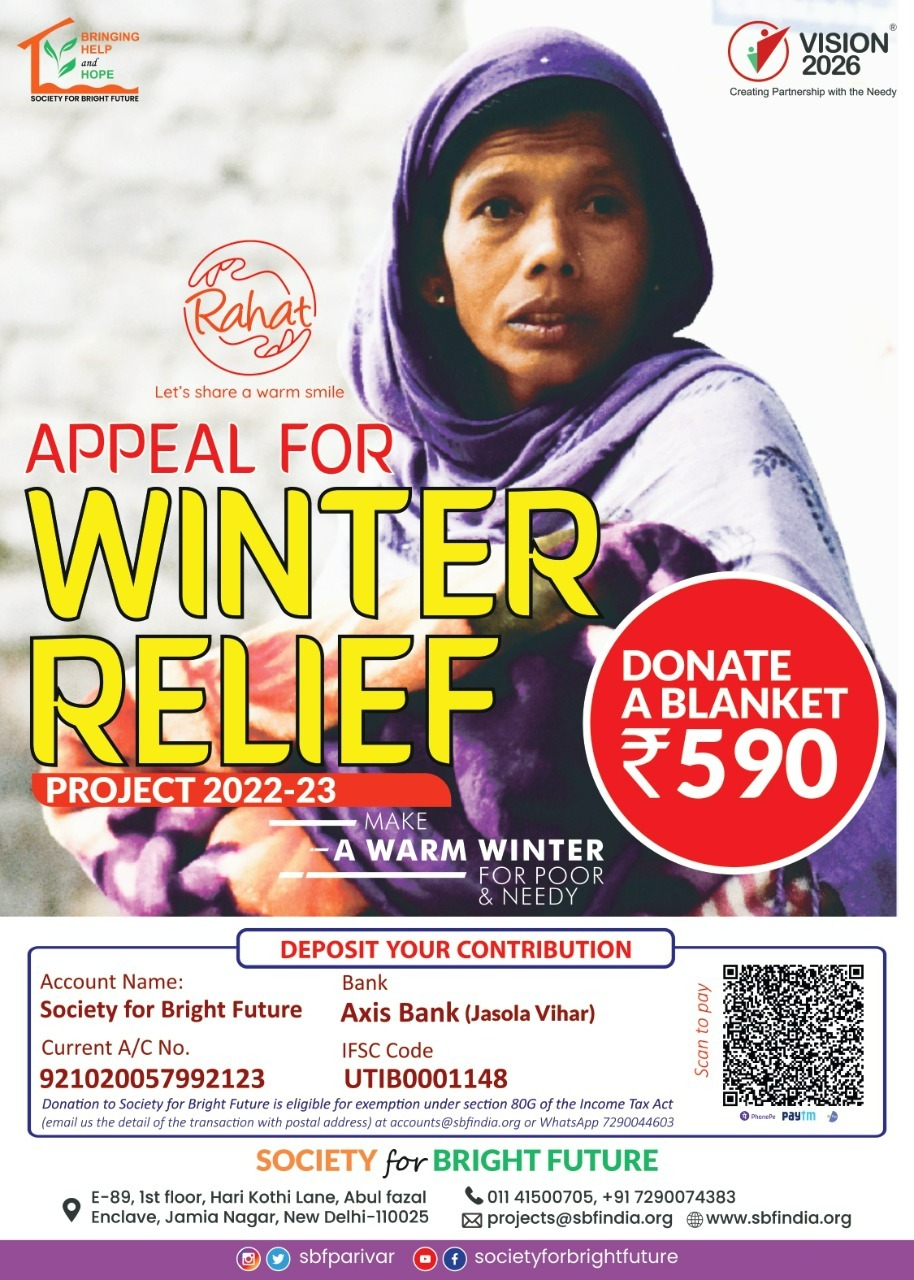 'More free screening, counselling centres needed'
During his discussions with those responsible for running the "Diabetes and Blood Pressure Screening and Counselling Centre" at Nehtaur, Mohammad Imdad Aalam, a Jamia Millia Islamia alumnus, who is presently working at the Indian Embassy in Riyadh, congratulated them for establishing such a unique centre that offers free services and underlined the need to establish hundreds of such centres to create awareness regarding silent attackers such as diabetes and blood pressure across the country and build a healthy Indian society.
Save community journalism by paying Rs 500, 1,000 and more.
'More free screening, counselling centres needed'https://t.co/PTcO9WU6fG pic.twitter.com/i4sUYnmz2M

— theokhlatimes (@theokhlatimes) January 23, 2023
He opined that such public welfare works help strengthen the bond between human beings irrespective of any and every difference of religion, sect, caste, gender, region, or any other. He promised to spread the word regarding the centre and try to cajole them to replicate it.
Under the aegis of Health and Education Promotion Trust (HEPT), Ghizal Mahdi, former president of Jamia Millia Islamia Alumni Association (Riyadh), has established this centre; and people have been availing its free services, since October 2022.
The office bearers of HEPT are: Professor Zubair Meenai (president), Shyam Sundar (vice president), Ghazal Mahdi (secretary), and Mahindar Manral (Treasurer).
Ita-at Husain, a member of the team that looks after the smooth functioning of the centre, apprised about the functioning of the centre and its approach of sending the patients to the local Community Health Centre.
He also said so far over 30 health volunteers – including bioscience students of classes 11 and 12 and those pursuing education in medical sciences – have joined the centre.
Citing a recent report, Dr. Ijmal Ahmad said the number of young people's kidney failure – due to diabetes and high blood pressure – is alarming.
In the Bijnor District Hospital, an average of 25 people, who undergo dialysis every day, 10 belong to the 15 to 35 age group. He stressed the need to educate the people – about the need for regular light exercise, low salt diet, less use of painkillers, controlling of blood sugar and blood pressure, and approaching government hospitals for advice – through health awareness campaigns.
Emphasising the need to create awareness regarding blood sugar and blood pressure, Naved Iqbal cited the diabetes data, which indicates the likelihood of India having the highest number of blood sugar patients in a few years from now.
Riyaz-ul Hasan suggested that to create awareness regarding blood sugar, pamphlets in Hindi and Urdu be distributed. Dilshad Ahmad, Advocate Musawwir Husain, Shariq Abrar and Mohammad Umar also participated in the discussions.
At the end, Ghizal Mahdi thanked all present, especially Mohammad Imdaad Aalam and informed about the future initiatives to organise lecture series on ailments such as blood sugar and blood pressure, ii) to organise camps for the training of health volunteers, iii) organise rallies against tobacco chewing and drug abuse, in order to enhance the ambit of the health awareness campaign.
NOTE: Issued by the organisation.