Advertisement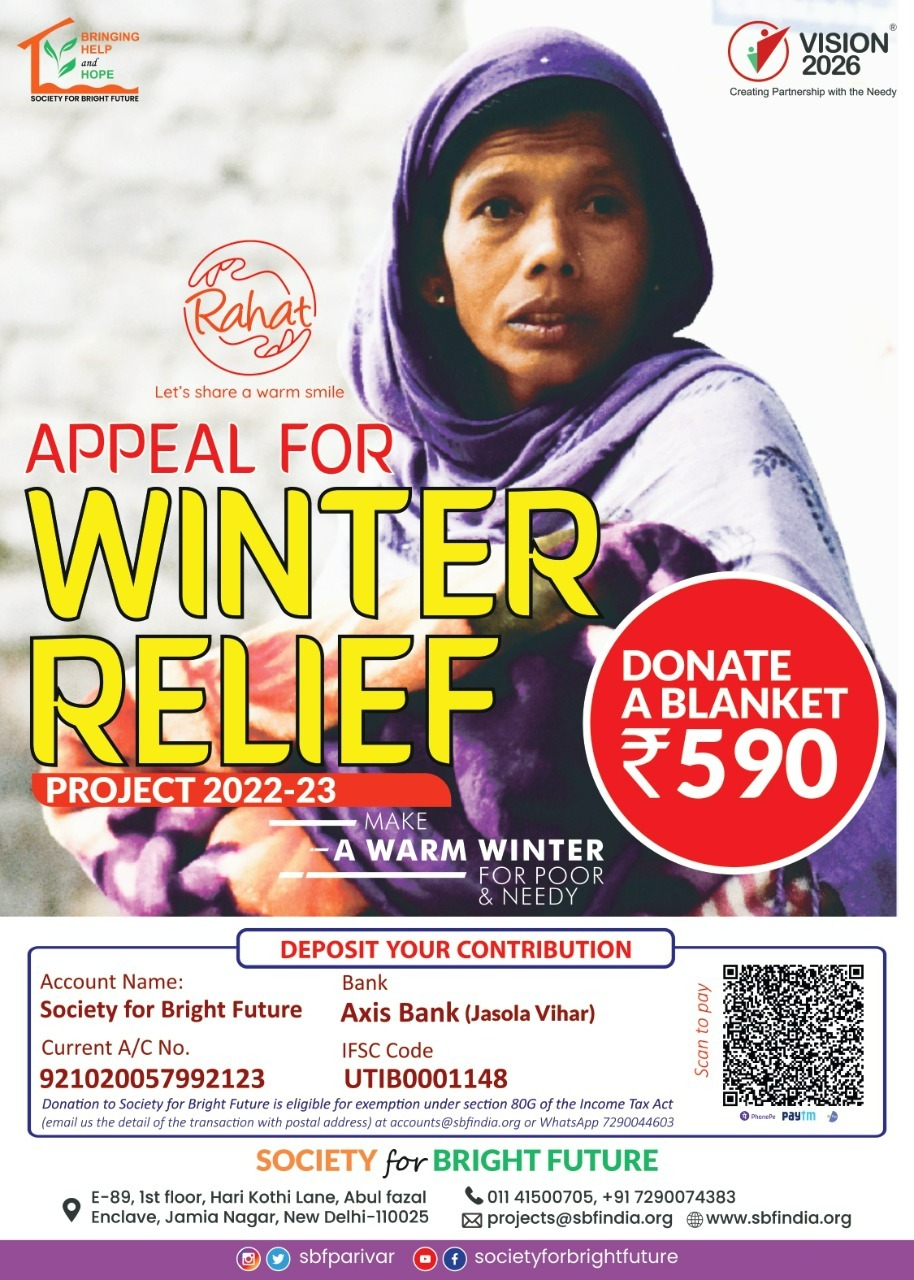 All eyes on sky tonight as crescent moon kicks-off Ramzan 2022
Like every year, all eyes will be on the sky today after Maghrib prayer today with residents looking for a crescent moon as its sighting will kick-off Ramzan 2022 from tonight.
Save community journalism by paying Rs 500, 1,000 and more.
Usually after offering Maghrib, many residents will go up their rooftop to sight the crescent moon. Once it is sighted, Ramzan will begin from tonight with Taraweeh to be held and fasting from midnight until sunset.
A resident said he will offer Maghrib prayer at Shaheen Bagh mosque with his three children and will stay there trying to sight the crescent moon.
Whether Ramzan or Eid sighting of the moon is important and it is only after which the announcement by religious organisations are made about the start of the festival. As Ramzan has begun in Saudi Arabia after moon was sighted there residents in Okhla are hopeful that they would be able to see the moon today, kicking-off the month of fasting.
And as the month is to begin US-based scholar Aslam Abdullah whose relatives reside in Okhla wrote on his blog about how to prepare for the month. Also, a few days ago an event was held at RWA Abul Fazal Enclave office on how to get ready for the month of fasting.
Here are a few suggestions that we can try to apply in our daily Ramzan life, wrote Abdullah in his blog.
1. If we dislike anything, we should not react immediately. Instead, we should take time and try to respond calmly and politely.
2. We should ignore those useless talks that serve no purpose.
3. We should ensure that we do not indulge in backbiting or demeaning anyone.
4. We should show kindness to youngsters and respect elders.
5. We should not focus on food and consume things that are not nutritious because Allah asks us to be mindful of our health also.
6. We should control our anger, egos, arrogance, and rash talking.
7. We should not hurt anyone, and if we cross our limits, we should immediately apologize.
8. We should maintain quiet most of the time.
9. We should greet everyone with a sweet smile.
10. We should visit the mosque with our family at least once a week.
11. We should give our children a feel of Taraweeh prayers by praying with them this nightly prayer.
12. We should invite the poor and the needy families to our homes at least once in Ramadan to honor them.
13. Furthermore, we should be generous in sharing our resources with the poor and the neglected.
14. We should try to read the Quran with translation and understanding if we do not know Arabic, and reflections if we know Arabic.
15. We should spend some time alone observing prayers, reciting the Quran, and reflecting on our lives.
16. We should focus on some of the suras of the Quran so that we could either memorize them or understand them in depth.
17. We should invite some non-Muslim neighbors or colleagues to our homes to share the Ramadan spirit at Iftar time.
18. We should give the Zakat ul Fitr so that the poor and the needy could share the occasion's happiness.
19. We should ensure that we do not miss any obligatory prayer.
20. We should share a book on Islam with anyone who wants to learn more about Islam.
21. We should hug our children, our parents, and our dearest ones, thank them for their presence in our lives, and remind ourselves of the importance of family.
22. We should ignore people's minor or major behavioral issues and treat them with patience.
23. We should ensure that we would not visit internet sites that are provocative or promote immorality.
24. We should help our spouses with home chores and avoid criticizing them for their mistakes.
25. We should never forget that all we do is fulfill our obligations to our Creator, who seeks our well-being in this life and the life hereafter.