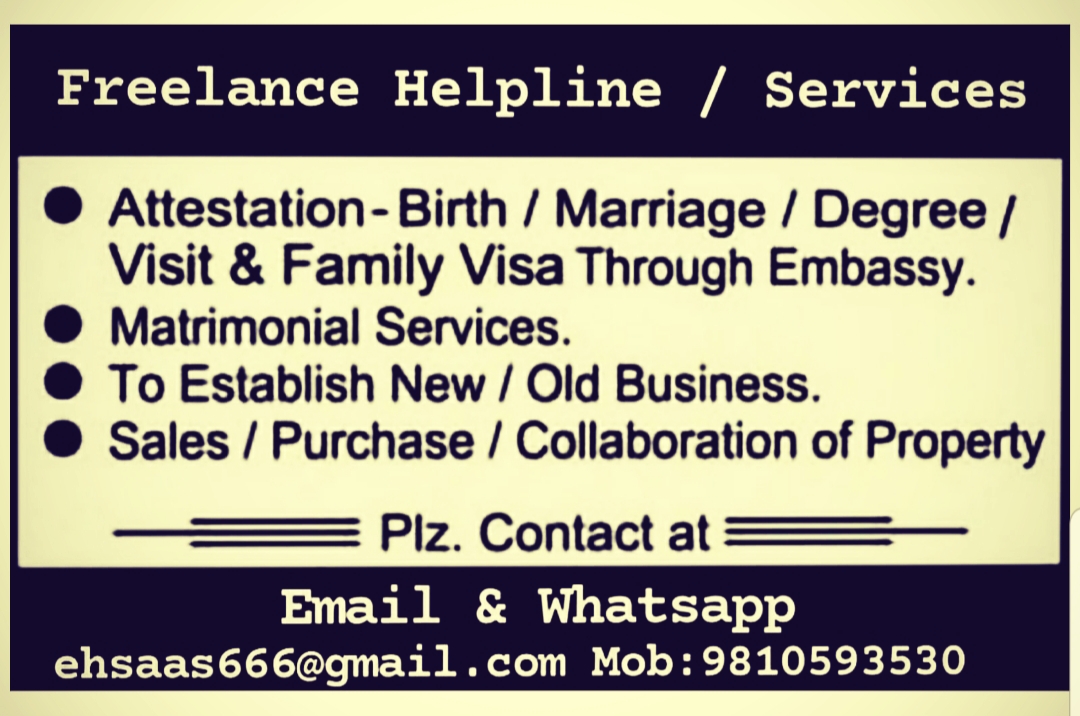 Instance of kindness that proves humanity is still alive
There are many instances of kindness in the world which always make you believe that humanity is still alive. The case in point is an incident which took place a few hours ago in Okhla.
When two people on a bike met with road accident some passersby rushed for help. Though their injuries were not so serious, an e-rickshaw also turned up at the spot and carried the injured person to safety.
When the other person reached the house and gave money to the e-rickshaw driver Sadiq (name changed) he declined to take money and said he did it for humanity.
The resident, who was also received minor injuries, said despite urging him to take the money, the driver didn't take a penny and left the spot.
There are good people in the locality and I was left well impressed by his generousity, said the resident.
This is not one off incident. A resident said there are many nobodies who are very generous and always ready to help others. Another resident said how months ago when a driver of a car was hurt in a freak accident, two youngsters on a bike carried him to a nearby hospital where he got first aid.
The person who had come from outside Delhi was well impressed with the youths providing him timely help and was all praise for them.