54-year-old Okhla-based philanthropist Javed dies of heart attack days after recovering from coronaviurs
Okhla-based well-known businessman Javed Alam Khan passed away after Asar prayer on Sunday, days after recovering from Covid, according to residents and his well wishers.
Days after recovering from Covid, Javed, 54, suffered brain stroke at a badminton court in Abul Fazal Encalve in the morning a few days ago and was rushed to Fortis Escorts Hospital for treatment, said a resident, who knew him.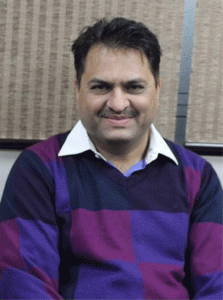 A resident said after recovering from Covid, Javed, a resident of F block AFE, started playing badminton at an open space owned by him and used by many residents as a badminton court and a few days ago in the morning he collapsed and was rushed to a hospital.
Since then many people in his circle were praying for his quick recovery, he said, adding that it was on Sunday that the sad news came in.
His body was taken to Kurana village of Bulandshahar for burial, said another resident.
His death has left many of his fans, family members and well-wishers saddened.
He is survived with two children and a wife.
ansoor Kattanam, secretary, KMWA, said: "It is to convey about the sad demise of our friend and well-wisher. Javed, CEO, Good Fellow Foreign Services, Taimur Nager, New Friends' Colony, and one among the ardent well-wishers of Kerala Muslim Welfare Association, Delhi died on November 29 in Fortis Escorts Hospital.  He was admitted due to a heart attack after Covid."
In recent past, Delhi saw rise in coronavirus cases. However, according to Satyendar Jain, positivity rate in Delhi has decreased to 7.24 per cent as opposed to 15.26 per cent on November 7. The outbreak is on perpetual decline, said the Minister.
"Positivity rate was down to 7.24 per cent from 15.26 per cent. It has become less than half since November 7, 2020, which is a sign of relief as it means that the outbreak is on perpetual decline," he said.