Advertisement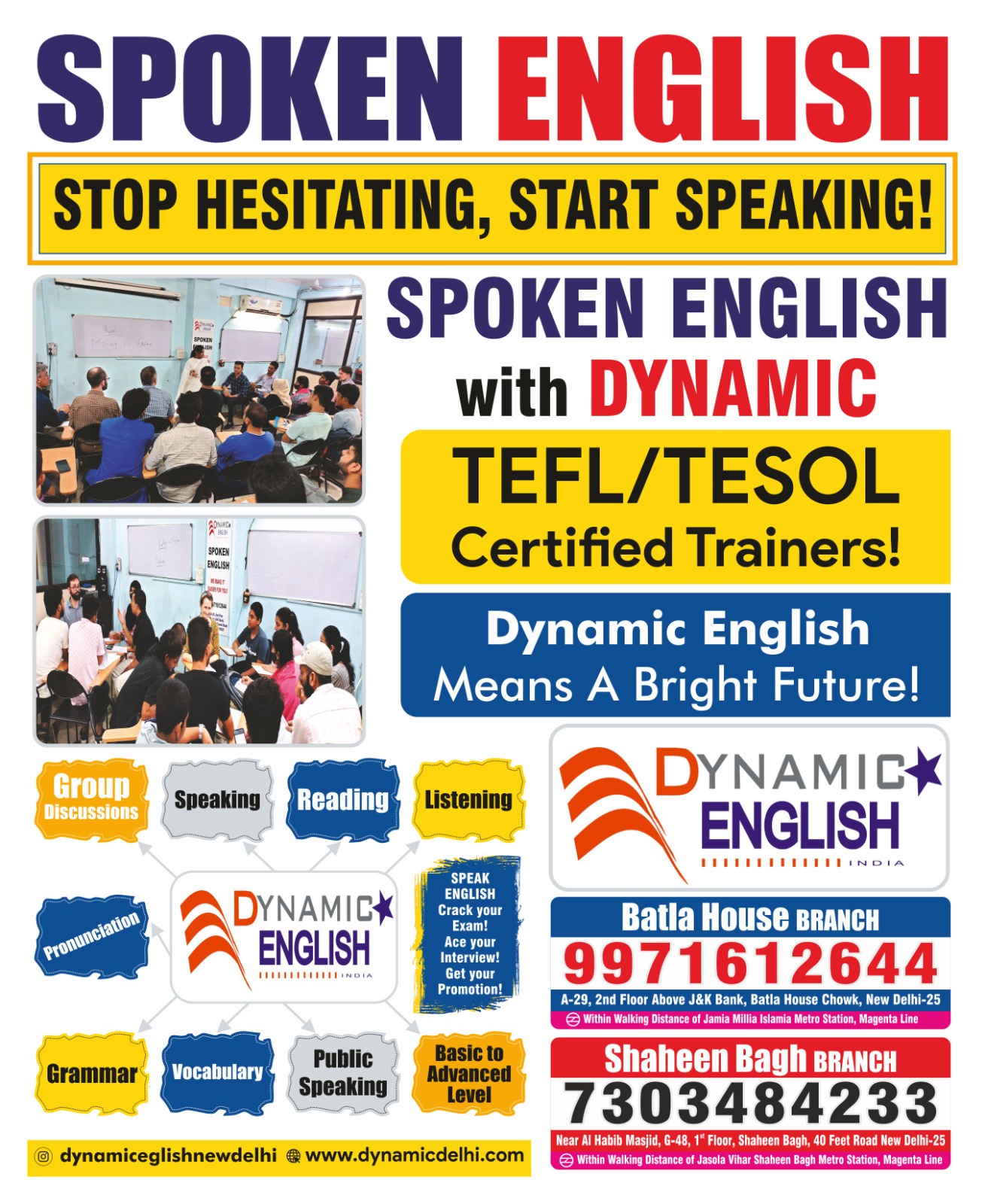 Art of digital storytelling in modern media dynamics unravelled
Jamia Hamdard University's Media and Mass Communication Studies Center turned the spotlight onto modern storytelling in an online world through its "Media Matters" series. This event, aimed at sparking curiosity and ideas, was designed by Professor Farhat Basir Khan to captivate young minds and bring fresh perspectives to the table.
Advertisement F
Save community journalism by paying Rs 500, 1,000 and more.
Art of digital storytelling in modern media dynamics unravelledhttps://t.co/lfPgt0Hndb pic.twitter.com/CgrcSFk8hZ

— theokhlatimes (@theokhlatimes) August 25, 2023
The Director of the Centre, Prof. (Dr.) Reshma Nasreen added her voice to the chorus of inspiration. Her mention of Jamia Hamdard's recent A+ grade from the NAAC visit resonated, highlighting the institution's commitment to excellence. Dr. Nasreen's presence symbolized the educational institution's dedication to nurturing a vibrant community of media enthusiasts.
Professor Farhat Basir Khan, the creative force behind the "Media Matters" series, welcomed the audience with his infectious enthusiasm. With an air of excitement, he highlighted how the online realm had revolutionised storytelling, turning films, documentaries, and advertisements into vehicles of engagement and artistic exploration.
"Over the past two decades, the online media landscape has undergone a rapid metamorphosis," Professor Khan stated. He emphasised how the creative marriage of technology and art now allows creators to engage directly with audiences, fostering real-time interactions and feedback loops laying the foundation for the exploration of the interplay between traditional storytelling and the digital age.
The spotlight then shifted to the distinguished keynote speaker, Dr. Vikrant Kishore. An Associate Professor at the University of Nottingham and an Honorary Fellow at Deakin University, Australia, Dr. Kishore's accomplishments resonated across continents.
His dynamic portfolio spanning academia, journalism, filmmaking, and photography reflected his versatility. Dr. Kishor delved into the nuanced world of filmic storytelling in the online realm. His insights held the audience captive, as he unveiled the ways in which technology and creativity have fused to transform storytelling in the digital era. During his engaging presentation, Dr. Kishore offered a comprehensive insight into the dynamics of online storytelling through visual aids.
He navigated the audience through the transformation of online media platforms, touching on the rise of social media and its synergies with traditional storytelling methods. Attendees were prompted to reflect on their use of various social networking sites, emphasizing the immense role these platforms play in contemporary communication.
Dr. M. A. Sikandar, Registrar of Jamia Hamdard, graced the event with his presence. His impactful remarks resonated, underlining the significance of the event and the university's commitment to nurturing a space for insightful dialogue.
As the masterclass concluded, the national anthem reverberated, bringing the event to a melodious close. The Media Matters series at Jamia Hamdard continues to illuminate minds, fostering a bridge between tradition and innovation, and empowering the next generation of media connoisseurs to craft narratives that resonate in the digital realm.