Ghaffar Manzil resident and Jamia alumnus Yaseen dies of corona
Another death from coronavirus has been reported from Okhla.
JOURNALISM CONSUMES MONEY, TIME. SUPPORT US: JUST CLICK TO PAY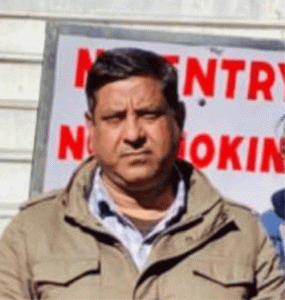 A Ghaffar Manzil resident and Jamia Millia Islamia alumnus Md Yaseen died of corona on Saturday at 2:30 pm, according to Dr Zafar Iqbal, who knows the family well.
He told the OT that Yaseen was a teacher in SDMC Primary School Masih Garh since 1997 and it was a few days ago when he had reported about corona symptoms.
His family took him to a local hospital (Holy Family Hospital) where he was undergoing treatment for the last many days with his condition improving in after some days to deteriorate further and he passed away, said Iqbal, adding that he was 50-year-old and has left behind three daughters, a son and a wife.