Advertisement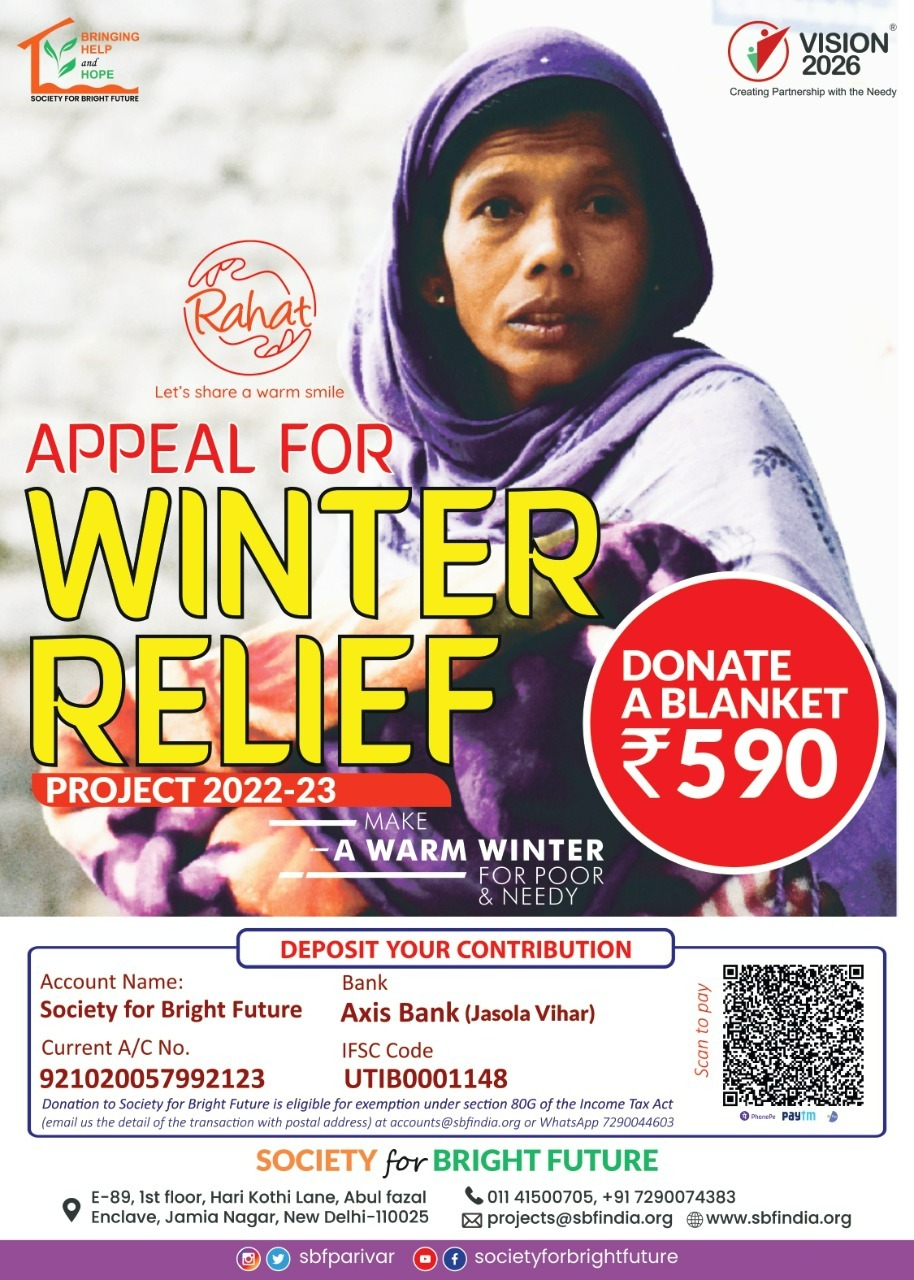 Park for children and women, RWA's gift for AFE residents on World Environment Day
On the occasion of World Environment Day, several plantation drives and other events were held across the country and in Okhla too some residents planted trees. In Abul Fazal Encalve, the residents deprived of any open space got a gift from the RWA: An exclusive children and women park.
Save community journalism by paying Rs 500, 1,000 and more.
"After four months of hard work, we inaugurated a park for children and women in Abul Fazal Enclave very close to the AFE D-block RWA office," said team RWA. Photos and videos surfaced on the social media where one can see RWA members planting saplings and cleaning the area so that local residents, particularly women and children, can use it. Residents have welcomed the move and said such parks should be opened in every block as the area doesn't have any open space where women and children can use.
Meanwhile, on the World Environment Day, Municipal Corporation of Delhi (MCD) organised various programs in its areas. The theme of this year's Environment Day is "Only One Earth" – Living in harmony with nature. Present age is technology and machines. People have progressed a lot in the field of technology, but are also facing its consequences in the form of environmental damage. It is not too late, if people pay attention to environmental protection and curbs its indiscriminate exploitation, then the situation can be improved. Moving ahead in this direction, the Corporation today organised various programs in all its 12 areas so that citizens can be made aware of this burning issue.
To make people aware about environmental protection, the Civic Agency has constructed a "single wall painting" spread over 12000 sq ft on Moti Bagh flyover. It is the largest single wall painting in Delhi NCR. This wall painting has been made by a CSR fund received from 'Kone Elevators'. Designed with the help of funding. The message of sustainable waste management has been given through this wall painting which will inspire citizens to adopt a waste zero lifestyle. Through this wall painting, a message of sustainable waste management has been given which will inspire citizens to adopt a waste zero lifestyle. Plan afoot to make paintings on Mahipalpur flyover rendering similar social messages. The Civic Body has also painted murals giving the message of environmental protection on the walls of PGDAV College in the Central Zone.
MCD, in association with the students of Delhi Street Art, Plogman of India and Corporation School R-Block, has conducted a cleanliness drive in Rajendra Nagar in Karol Bagh Zone. Students, participating in this programme, picked up garbage and took a pledge to keep the city clean. The students collected garbage with great enthusiasm and spread the message "My garbage, my responsibility".
In the Central Zone, three structures with the words "I love Delhi" are being made out of scrap and they will be installed at two other places besides Lajpat Nagar Central Market. Along with this, all 28 dispensaries in the Central Zone planted Harsingar trees with medicinal properties. Besides this, 85 dogs were vaccinated against rabies and three stray dogs were taken for sterilization in New Friends Colony, Kalindi Colony and Maharani Bagh of Central Zone. To ensure recycling of plastic, a smart reverse vending machine with a capacity of 120 bottles per hour has been installed free of cost in Lajpat Nagar market.
MCD, in association with ITC WOW, organised an environmental protection awareness rally In West Zone and educational kits were also distributed to the children of ragpickers and safai sainiks.
In the Najafgarh Zone, trees were planted in Jal Shakti Park, Dwarka and a workshop on segregation and proper management of garbage was organized for the rag pickers at FCTS site Dwarka Sector-2.
In the South Zone, street plays on waste management were organized in Green Park and a cleanliness drive was conducted in Qutub Minar Complex, Mehrauli. A cleanliness drive was carried out in Zamrudpur in the zone and plantation was done at the premises of MCD schools.
A rally was taken out against the use of Single Use Plastic at Shalimar Bagh and Teachers Park in Keshavpuram area. A painting competition was organised in the primary school located in Nimdi Colony of the area.
In the Narela Zone, plantation drives were carried in all MCD schools Nangloi, Bhorgarh nursery and street play was organized on environmental protection.
In Shahdara South Zone, Tree plantation was done in all MCD schools and students took oath to protect the environment. Competitions like poster making, dance, painting etc. were organized in the schools.
In the Shahdara North Zone, trees were planted in Jheel Park. To make the children aware of environmental protection, a poem competition was organised in the MCD School located at Yamuna Vihar ward.
In the Rohini Zone, 81 trees and 105 shrubs were planted in parks and schools. Dustbins have been installed for disposal of e-waste and an 'e-waste lao aur paudha pao' campaign was launched.
In the City-SP Zone, as many as 110 trees were planted and a public awareness campaign against disposal of waste and Single Use Plastic was organised in Khoya Mandi area.
In the Civil Lines Zone, tree plantation activities were undertaken in Ambedkar Park Jahangir Puri, Suraj Singh Vatika Azadpur, Jagdish Anand Vatika Tagore Park and street play was organised on garbage/waste disposal at the source.