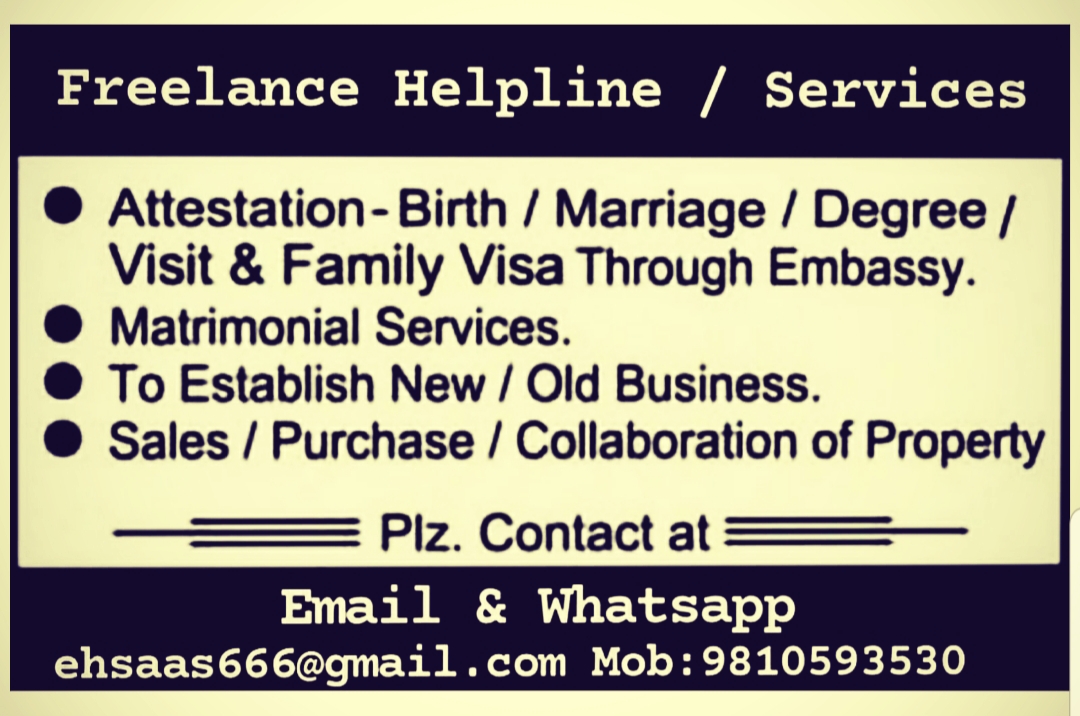 2 Batla House–based entrepreneurs launch alkhadim app so that you can shop from comfort of your house
As Covid-19 second wave has hit India hard many people now prefer to stay at home and get items for daily use digitally, said two women Okhla-based entrepreneurs Tabassum Ara and Atiya Mirza.
Keeping this in mind, Tabassum and Atiya said they have launched alkhadim app, unique digital platform to serve the local residents.
Atiya said: "It is easy to download this app from Google play store and order delivery and services in just one hour. It makes your life easy as we try to satisfy your orders. Feel free to order medicine, grocery, vegetable, non vegetable, fruits. Only women will respond to women callers from our call centre while taking orders.
"You can book order for dry cleaning, pathology home sample collection, AC services, home and kitchen appliances, car painter, plumber, electrician, and more with our khadim app."
"Following the launch of alkhadim app, the process of getting items for daily uses delivered free at home has been made easy. Now, you get everything from service to delivery at your doorstep. Alkhadim.in Android app is on play store," said Tabassum and Atiya.
"Alkhadim is only working in Okhla (approx 8 lakh families) from Kalindi Kunj to Maharani Bagh). The purpose is to connect with the near and dear ones and assign the responsibilities of one vertical of the business like air-condition team setup with one owner, similarly from Non-veg and grocery services. Finally we have setup our own inventory of all the grocery, fruits, vegetable and non-vegetable items," they said.
(OT marketing initiative)